You don't always need a lot of experience and multiple degrees to land a high-paying job. In fact, you can pursue many of the best-paying entry-level jobs with minimum educational qualifications and little to no relevant experience. So, if you're searching for "high-paying entry-level jobs near me," then check out these 10 high-paying entry-level jobs across different industries.
Entry-level salary: $95,479 per year (Glassdoor)
Median annual salary: $106,710 per year (BLS)
An application developer is a programmer who designs, builds, tests and fixes bugs in software applications. These technology gurus can work for themselves, for companies that produce and sell software applications or for companies that build and maintain applications in-house. They can also work on applications for nearly any purpose, including business, entertainment, personal service, safety, finance, health care and more.
As an entry-level application developer, you should have a strong portfolio of apps and an in-depth knowledge of relevant programming languages. You may also have a coding bootcamp diploma, associate degree or bachelor's degree in computer science, software development or a related discipline.
Entry-level salary: $93,167 per year (Glassdoor)
Median annual salary: $126,830 per year (BLS)
A data scientist collects, organizes, analyzes and draws conclusions from data sets. They may work in big data or use AI and machine learning to manipulate data, create predictions, automate processes and help organization leaders make informative decisions. You can find entry-level data scientist roles in many different fields, including business, tech, health care, finance, government services, communications and more.
Some similar titles you might want to look for in your search for entry-level data scientist jobs include data analyst, data engineer, data architect and business intelligence analyst. However, keep in mind that an entry-level business analyst salary is nearly $40,000 less, at $55,793 per year (Glassdoor).
Entry-level salary: $89,528 per year (ZipRecruiter)
Average annual salary (with experience): $109,003 per year (Indeed)
A user experience/user interface designer applies user research and feedback to create high-functioning, attractive applications, websites, software and digital products. If you like graphic and web design, research and programming, then becoming a UX/UI designer might be for you. To get an entry-level position, it's important to have a portfolio of apps, websites and other digital products that you've designed. You can also score a position after completing a professional certificate, bootcamp or undergraduate degree in design, web development, software engineering, communications or marketing.
Entry-level salary: $76,871 per year (Glassdoor)
Median annual salary: $110,140 per year (BLS)
Entry-level software engineers work as a junior developer or engineer on a software team. They may be responsible for compiling small sections of code, completing quality assurance, fixing bugs, assisting the team with testing and completing other programming tasks as needed. These professionals can work on many different types of software, including computer programs and games to software for medical devices and equipment, finance applications, security systems, networks and much more.
To earn an entry-level software engineer salary, you typically need a portfolio of software you've developed and an in-depth knowledge of various programming languages. Some employers may prefer entry-level candidates to have an undergraduate degree, too.
Entry-level salary: $30,000 – $60,000 per year (ZipRecruiter)
Median annual salary: $76,500 per year (CareerBuilder)
A copywriter works on an advertising, marketing, PR or communications team. They conduct research on products or services they're writing about, craft compelling copy that piques the interest of customers and revise print, digital and video or audio content. If you like writing, marketing and/or sales, then becoming a copywriter may be a good choice for earning an entry-level marketing salary. Some employers prefer entry-level copywriters to have an undergraduate degree or writing certification in addition to a stellar portfolio of writing, preferably copywriting or sales copy.
Entry-level salary: $30,000 – $59,000 per year (ZipRecruiter)
Average annual salary: $65,230 per year (BLS)
An executive assistant supports a C-suite executive or other organizational managers for a company, organization, health care institution, university or college. These professionals manage schedules and calendars, book travel and accommodations, facilitate communication between their executive and internal or external parties, provide clerical support on projects and complete other administrative tasks as needed.
This role's entry-level salary is pretty comparable to an entry-level project manager salary, which is $50,984 per year, according to Indeed. The responsibilities and education for both roles also overlap, with both requiring at least a high school diploma or GED, attention to detail, organizational abilities, calendar management skills and excellent communication. You can often earn more as an entry-level executive assistant if you work for an executive in a high-paying industry, like business, finance, technology or health care.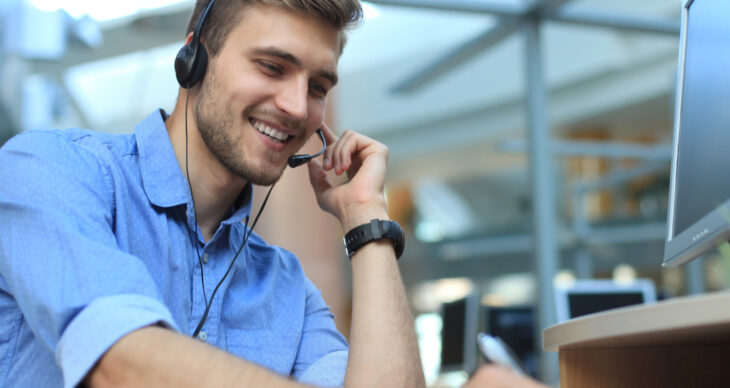 Entry-level salary: $58,330 per year (Indeed)
Average annual salary: $64,405 per year (Indeed)
A sales representative sells products or services to clients on behalf of a business. If you're interested in finding new sales leads, communicating with prospective and current customers, help clients find the right products and services from your company and set and exceed sales goals, then this role might be for you.
With sales jobs aplenty in a variety of industries, from pharmaceuticals to technology to medical devices to financial services to marketing, your earning potential can vary depending on the products and services you sell. Plus, your earning potential is often only limited by how hard you want to work and how many sales you want to make in a given month.
These entry-level roles typically only require a high school diploma or GED, though some employers may prefer candidates who have an associate degree.
8
Public Relations Specialist
Entry-level salary: $53,752 per year (Glassdoor)
Median annual salary: $62,810 per year (BLS)
An entry-level PR specialist assists PR and communications managers and associates at PR firms or in an organization's PR and communications department. These professionals have a diverse array of duties, depending on the team and organization they work for. They may be responsible for facilitating research and messaging between parties, preparing media budgets, sending out press releases and coordinating with press contacts, executing PR blitzes and marketing campaigns and assisting on other external communications projects.
Employers typically require entry-level PR specialists to have an associate or bachelor's degree in communications, public relations, marketing or a similar discipline.